India has so many beautiful states and cities to explore that a lifetime is not enough to cover them all. While mainstream destinations are surely worth visiting, sometimes we look for low-key places giving us much-needed peace. One such destination is Kanyakumari. Situated in the southernmost tip of the country, it has the best of everything, from beaches and monuments to temples and churches. Of the many spots to see in this coastal town, you shouldn't miss out on the Udayagiri Fort in Kanyakumari.
If you're looking for hotels in Kanyakumari that give you the perfect blend of luxury and comfort, visit us. At Hotel Comorin Grand, we welcome you with open arms. Developed by Sangam Group of Hotels, we aim to bring the best facilities to all our guests, including delicious food, high-speed internet, fabulous views, and a wide array of activities to indulge in during their stay.
Every team member will attempt to make your holiday infinitely more pleasurable. Reach out to us and have your rooms reserved right away.
About the Udayagiri Fort
Located on the Thiruvananthapuram-Nagercoil National Highway, the Udayagiri Fort was reconstructed by the Maharaja Marthanda Varma of Travancore in the 18th century while being originally built during the 17th century. It covers an area of around 90 acres and includes an isolated small hill 260 feet high. The fort also houses a foundry that was once utilized to make guns.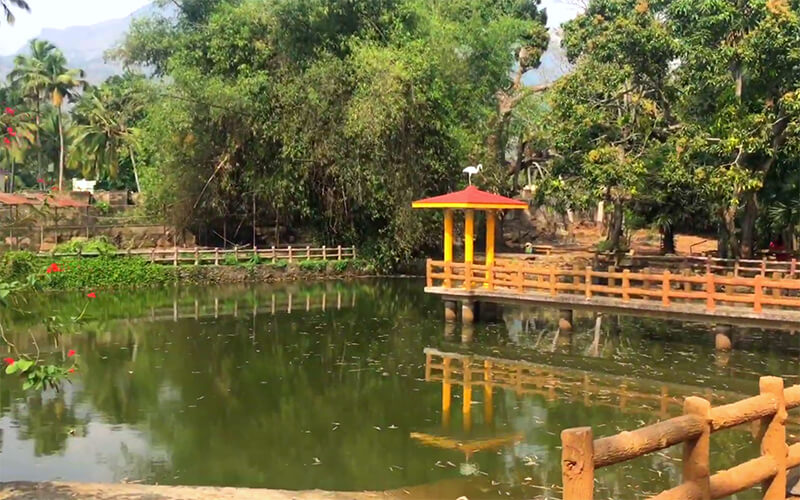 Eustachius De Lannoy, a Dutch East India Company naval commander, supervised the rebuilding of the fort. He was later made the Chief of the Travancore Army. During the initial days after the fort was built, it played a significant role as it was where the prisoners caught in the campaign against Tipu Sultan were kept for a while. In the 19th century, it hosted the English East India Company troops. A foundry created within the fort helped manufacture mortars, guns, and cannonballs. This task was supervised by the resident General.
The Udayagiri Fort was created using granite blocks. It was once known as De Lannoy's Fort or Dillanai Kottai in honor of the Dutch Admiral Eustachius De Lannoy, whose tomb stands even today as an almost ruined chapel within the fort. The graves of his son and wife are present there as well.
The fort currently serves as a bio-diversity park developed by the Tamil Nadu forest department. The tomb of De Lannoy remains a protected archaeological site under the Archaeological Department of India, along with a few other places that hold historical significance.