Kanyakumari is a beautiful destination for nature lovers. And if you're into spiritualism, there are plenty of reasons to visit Cape Comorin. From the Bhagavathi Amman temple to the Stanumalayan Temple at Suchindrum, hundreds of temples exist in and around Kanyakumari. But if you want to look beyond the prominent attractions, we suggest visiting the Kanyakumari Fish Aquarium. Here's what you must know about this fish aquarium in Kanyakumari.
This is one of the best aquariums in Kanyakumari and is well-maintained with hundreds of freshwater and seawater animals. Among the freshwater animals, look out for marine species like Green Terror, Flower Horn, Guppies, Goldfish, Angel Fish, etc.
Some of the other exotic species found at the Kanyakumari Fish Aquarium include red-belly piranhas, rainbow sharks, Texas fishes, pangasius, etc.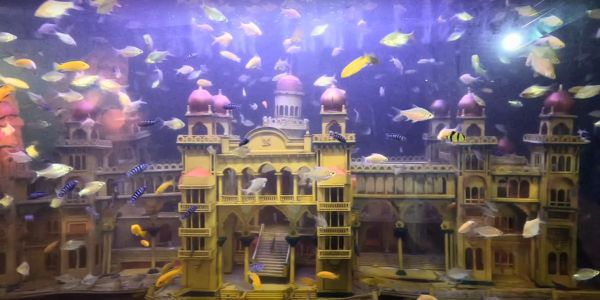 When to Visit Kanyakumari Fish Aquarium
Kanyakumari fish aquarium timings: The aquarium is open from 7 a.m. to 9 p.m. from Wednesday to Monday. It is closed on Tuesdays.
Kanyakumari Fish Aquarium Ticket Price
The Kanyakumari Fish Aquarium entry fee is comparatively low at INR 50 per person.
Visit us to learn more about the aquarium and for information about other tourist attractions in Kanyakumari. We offer the best hotels in Kanyakumari.