Kanyakumari is not just an excellent place for tourism but also has many unique places for photoshoots. Whether you're planning a pre-wedding or post-wedding photo shoot, there are plenty of breathtaking photoshoot places in Kanyakumari. Being a coastal town sharing borders with Kerala, Kanyakumari has a diverse landscape. Here are 4 top hidden photoshoot places in Kanyakumari:
1. Lemur Beach
One of the most popular locations for photography in Kanyakumari is Lemur Beach. This beautiful and pristine beach is a favorite for couple photography and pre-wedding photoshoots in Kanyakumari.
Lemur Beach is a secluded and serene location perfect for a photo shoot. The beach offers a breathtaking view of the Arabian Sea and the surrounding landscape of coconut trees, making it an ideal place for photography.
One of the best times for a photo shoot at Lemur Beach is sunrise or sunset. The golden hour provides soft and warm lighting that accentuates the location's natural beauty. The sky and the sea colors during these hours are truly spectacular and make for stunning couple photographs.
2. Netta
Netta is a small fishing village located about 60 kilometers from Kanyakumari town. The village has Chittar Dam surrounded by lush green hills. The waters of the Chittar dam are the main attraction here. Since this place is on the Kerala –Tamilnadu border, you could experience the blended landscape.
Netta is not as crowded as some other popular places in Kanyakumari, making it an ideal location for a photoshoot. Though Netta has located 60 km from the main town of Kanyakumari, this place is private and less crowded for your photoshoot. Moreover, it is one of the best free photoshoot places in Kanyakumari.
3. Kodayar forest and waterfalls
Kodayar forest is located about 140 kilometers from Kanyakumari and offers a stunning backdrop for photography. The forest's natural beauty and serenity provide an excellent setting for capturing amazing shots.
One of the main attractions of the Kodayar forest is the Kodayar dam and the waterfalls, which offer a breathtaking view of the surrounding landscape. The waterfalls are located amidst the lush green hills and provide a serene setting for a pre-wedding photoshoot.
Apart from the dam, the forest offers several other scenic spots for photography, including waterfalls, streams, and rock formations.
Plan your accommodation in Kanyakumari to relax and enjoy your photoshoot. You can plan a 3 or 4 days visit to Kanyakumari to explore the places and complete your photoshoot.
4. Eco Park
If you wish to relax in a park with a photoshoot setting, you could choose the Eco Park in Kanyakumari. It is situated 2.6 km from the main town. The well-maintained garden offers a simple photoshoot option—the best time to visit Eco Park is in the evening for better photos.
Located just inside the main town, Eco Park is indeed the best-paid photoshoot place in Kanyakumari. This place offers you a chance to reach easily from your stay in the town.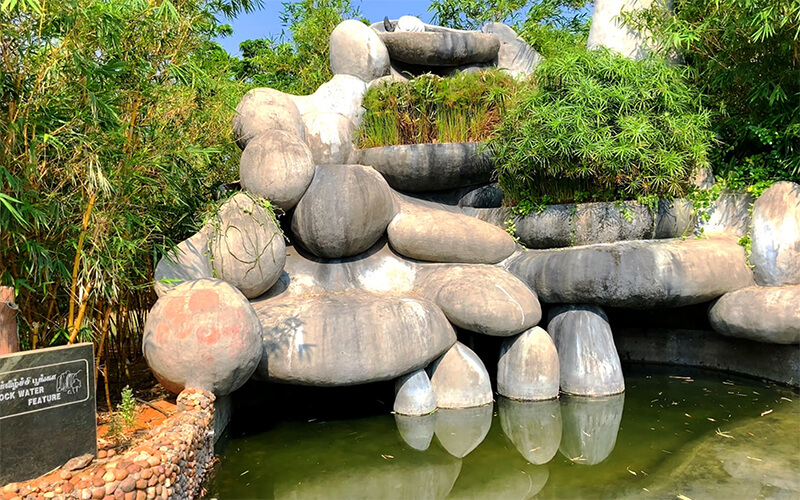 Summing up
The four places, Lemur Beach, Netta, Kodayar Forest, and Eco Park, are diverse places for your photoshoot plans in Kanyakumari. These four hidden photoshoot places in Kanyakumari can make your pre-wedding or post-wedding photoshoot extra special.
We advise you to plan your stay in Kanyakumari for 3 or 4 days to enjoy the beauty of Kanyakumari in the best way. If you're looking for the best hotel in Kanyakumari, choose Hotel Comorin Grand.
The hotel has cozy rooms, a comfortable ambiance, 24/7 room services, and an outdoor restaurant. Since the hotel is in the main town of Kanyakumari, you can reach famous tourist places such as the Thiruvalluvar Statue, Bhagavathy Amman temple, etc., within a few kilometers
Book your rooms online or contact Hotel Comorin Grand at +91 88254 66315 or visit us.