Kanyakumari is mainland India's southernmost point and the confluence of the Arabian Sea, the Indian Ocean, and the Bay of Bengal. But these aren't the only reasons to visit Kanyakumari. It is the land of paddy fields, coconut groves, and pristine beaches, and is home to a unique culture that combines the best of Kerala and Tamil Nadu. Read on to know why to visit Kanyakumari.
1. Kanyakumari Is Blessed with Natural Beauty
While Kanyakumari is often associated with beaches, not many know that our beautiful city has around 32% of dense forest cover. It is the foothills of the majestic Western Ghats and home to several wildlife plant and animal species. Ancient Tamil literature divides land into five types kurunji (mountains), mullai (forests), marutham (field), neythal (seashore) and palai (dessert). Of these, Kanyakumari has all four types of land, except dessert, which is formed when mountains and forests perish. True to this, Kanyakumari has vast expanses of paddy fields, beautiful mountains, lush green forests, and sandy white beaches.
2. It Is The Land of Mesmerising Sunrise and Sunset
Kanyakumari is one of the very few places in the world where you can watch the sunset and the moon rise on the same horizon. Millions of tourists visit the city to witness this site. But you must book hotels near the beach to watch this up and close. At Hotel Comorin Grand, we guide our guests to Sunset Points and know little-known details about this phenomenon for instance, we can tell you the best season and time for sunrise and sunset, the best vantage point to watch sunrise and sunset, etc.
3. You Can Experience The Best of Kerala and Tamil Nadu Cultures
Kanyakumari borders Kerala and was once part of the Travancore Kingdom. We celebrate Onam and Pongal with equal gusto, speak a dialect that combines Malayalam and Tamil, and wear neriyal mundu as comfortably as a Kanjivaram saree. Even our temples have a blend of Travancore and Tamil Nadu culture. For instance, the Nagaraja Temple is influenced by Kerala architecture, while Suchindrum is built in Dravidian architectural style with gopurams. This culture reflects our cuisine as well. We are equally comfortable with puttu and kadala curry as much as we love idli and dosai. It is one of the few places in Tamil Nadu where people are not averse to eating beef. In fact, beef and parotta are a particular favourite.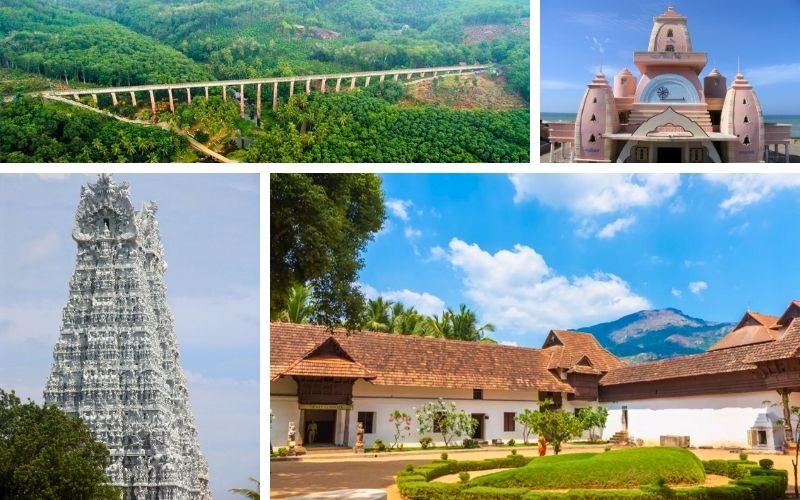 4. It Is The Best Place for A Spiritual Experience
In Kanyakumari, you'll find temples carrying hundreds of years of cultures of different religions. For instance, the Thiruvithamcode Arapally is one of the oldest churches in India, believed to have been built by St Thomas the Apostle. The Thiruvattaru Adi Keshava Perumal Temple is believed to be at least 2000 years old. The Suchindrum Temple is one of the few temples dedicated to the Trinity of Brahma, Vishnu, and Mahesh. The Bhagavathi Amman Temple is dedicated to Goddess Parvathi as the virgin goddess Kanyakumari. The Kollengode Temple is dedicated to the deities Bhadra and Rudra.
5. It Is The Best Place to Sample Some Unique Food
If you're in Nagercoil, don't forget to try nongu sarbath or ice apple and nannari sarbath. The latter itself is unique and made using the nannari root or the Indian sarasaparilla. You must try the jilebi, a sweet made fresh every day during local festivals. Other local sweets include mundhirikothu, a sweet made using moong dal and palm jaggery. The plantain chips, jackfruit chips, and tapioca chips. And don't forget to sample some kappa (tapioca) and fish curry.
Visit us if you are looking for affordable hotels in Kanyakumari that offer the best in class.