If you are planning to make your Cape Comorin trip memorable, here are a few fairs and festivals of the Kanyakumari district you must not miss. We've covered the entire range of special occasions – ranging from events in temples and churches to traditional cultural events. And if you're looking for hotels in Kanyakumari, visit us:
1. Thanumalayan Temple / Suchindram Temple Car Festival
The Thanumalayan or Sthanumalayan Temple is located at Suchindram. This temple is famous for being special for Shaivites and Vaishnavites. The main deity represents Trinity, i.e., Shiva, Vishnu, and Brahma. Every year in the Tamil month of Margazhi (December – January), a 10-day festival is held grandly. The main attraction of the festival is the Ratholsavam – The temple chariot. This festival is assorted with various puja, rituals, and special worship, and the temple is decorated with stunning lights. The tenth day of the festival falls on the Arudra Darshan, an event celebrating Lord Shiva's cosmic dance. This Suchindram temple car festival is considered one of the best festival events in Kanyakumari by locals and tourists.
2. Our Lady of Ransom Church Annual Festival
Our lady of Ransom Church, also called the Alangara Upkara Matha Church, is situated in the main town of Kanyakumari. Just minutes away from the Kanyakumari beach, this church hosts an annual golden car festival grandly. This 10-day festival happens every year in December. The Alangara Upkara Matha Church annual festival kick-starts by hoisting a flag on a Friday closest to the date when the St. Xavier Church, Kottar festival concludes. The festival hosts two majestic Golden chariots of St. Mary, our Lady Of Delight, and St. Joseph. Interestingly, the 10-day festival combines church mass (prayers), cultural programs, drama, and fireworks. Moreover, the Golden cross over the church, the Virgin Mary statue, and the church's Gothic architecture make it one of the most important fairs and festivals of Kanyakumari.
3. Kumari Thiruvizha
The Kumari Thiruvizha is one of Kanyakumari's top events and festivals. The Kumari Thiruvizha is held annually between April and May to celebrate the beautiful town of Kanyakumari. This event is jointly organized by the Tamilnadu Government and the Tamilnadu Tourism Department to promote tourism in Kanyakumari. The event offers an opportunity for many traditional artists to showcase their talents in art forms like Bharatnatyam, Mohaniattam, Kathakali, and many more cultural events. This event attracts thousands of spectators every year.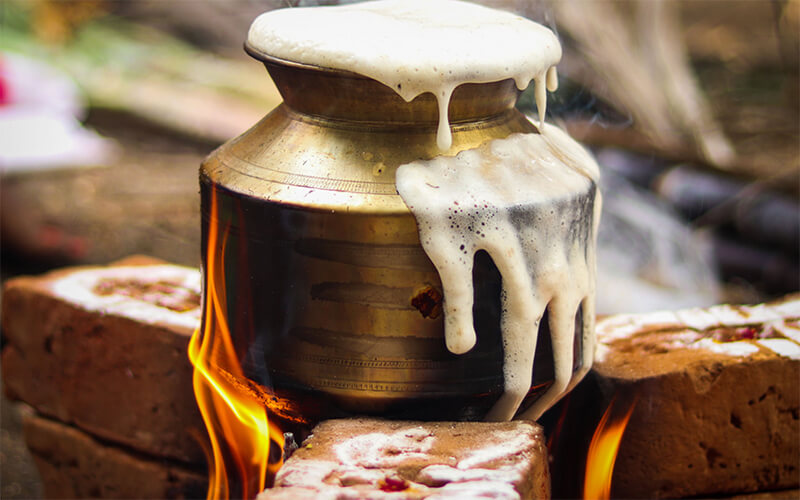 4. Mandaikadu Bhagavathy Amman Temple
The Mandiakadu Annual Festival is a special occasion for womenfolk in and around Kanyakumari, attracting over 10 lakh devotees. Some of the special events during the festival include the Thiruvilaku Puja, where devotees light 9000 lamps for goddess Raja Rajeshwari. This temple is located at Mandaikadu near Colachel town in Kanyakumari. Women visit the temple for 41 days and even carry an irumudi (a cloth bundle containing puja items). It is for this reason locals refer to the temple as Sabarimala for women. This temple fest is one of the many wonderful festival events in Kanyakumari and is a must-visit destination.
5. Peer Mohammed Dargah Festival
This famous pilgrim site is located in Thuckalay town of Kanyakumari district and is dedicated to the renowned Sufi saint, Tamil poet, and philosopher Peer Mohammed. It is believed that a vow to sleep in the dargah is considered sacred among Muslims. The festival is held annually in the Islamic month of Rajab to celebrate Saint Peer Mohammed. Pilgrims from Kerala and Tamil Nadu gather for the festival to make this annual event special. It is indeed one of the best spiritual festival events in Kanyakumari.
Still wondering where to plan your stay at hotels in Kanyakumari, contact Hotel Comorin Grand. Call us at +91 88254 66315 or book online here.